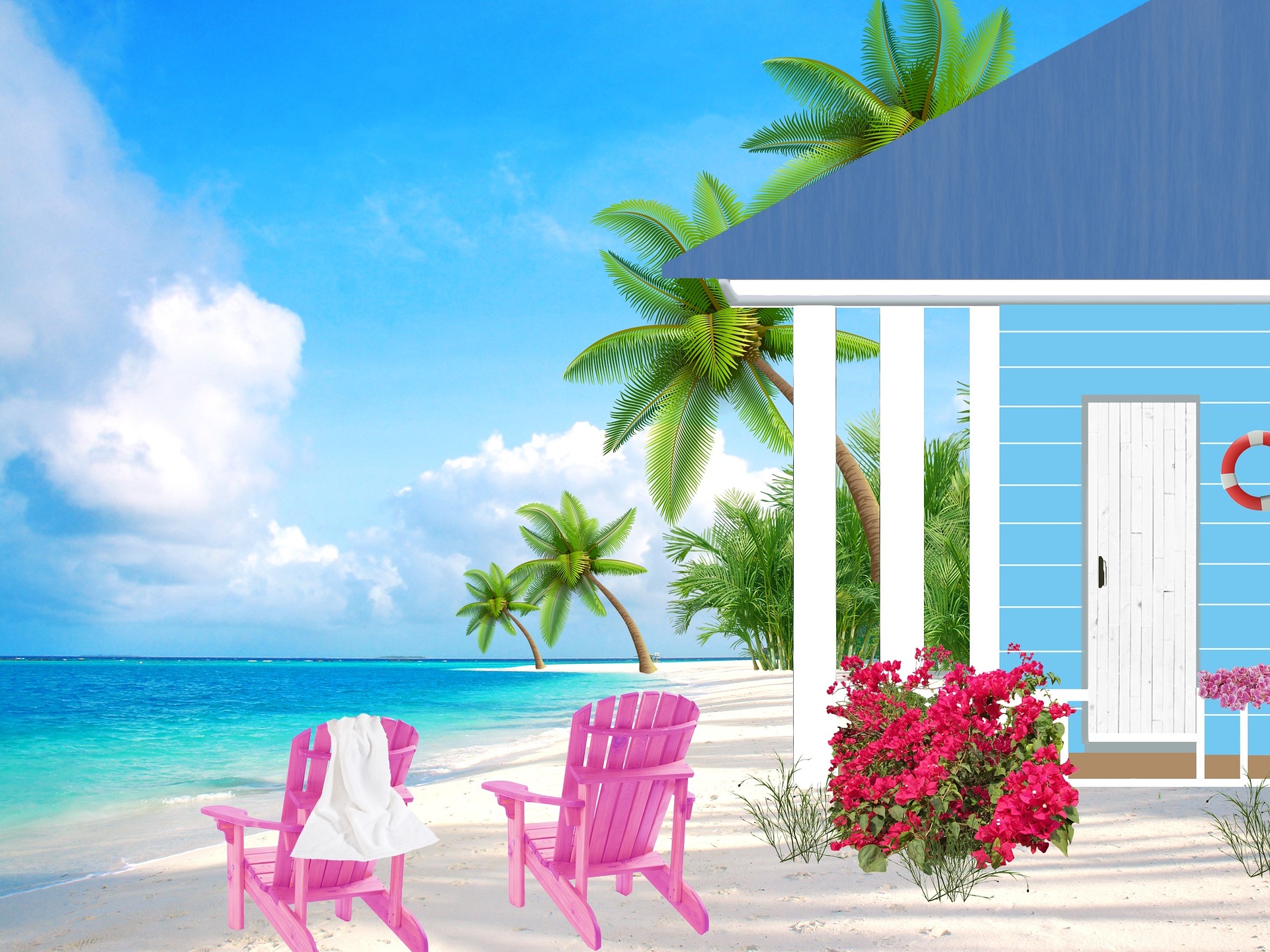 Hold on a sec…
Did a real estate agent just type that?
Yes I did.
Because my job is to create satisfied customers that return to me and refer me to their friends, and if you end up regretting your decision to buy, you won't do that!
A recent survey of vacation home owners from Lending Tree found that almost 50% of owners use the property less than expected and 1 in 4 actually regret their decision.
To view the full report, visit LendingTree's website.
As a former vacation home owner, I can tell you that buying a vacation home is a big decision and there are definitely reasons why you shouldn't:
1. You like to travel to different places for each vacation.
Vacation home ownership means you are setting down roots in a beloved area. You want to get to know a community in depth. Perhaps your goal is to retire there in the next few years. You are making a financial AND time commitment.
2. Your vacation schedule is like everybody else's.
If your vacation time is limited to when school is out of session (and your schools follow the traditional calendar of summer and winter breaks), then you will be using your vacation home at peak rental periods. This is fine if you don't need to offset your expenses with rental income. But if you are looking to make some money on AirBnB or VRBO, then you need to account for when your property will be in demand.
3. Your vacation rental market is overly saturated.
Again, this speaks to making your vacation rental a profit producing business. There are certain areas that have an over surplus of vacation rentals. This can cause owners to slash their rent prices to attract customers. You may still be able to be competitive by offering better amenities such as themed bedrooms, a hot tub, a pool, a high end outdoor kitchen, or a luxury bathroom.
4. You are not zoned for vacation rentals.
Hmm... There seems to be a theme of vacation rentals here…
Many cities are cracking down on vacation rentals and limiting the areas they are legally allowed. They also require owners to register and pay sales and lodging taxes. Sites such as VRBO will automatically calculate and charge renters for these fees, but you will still have paperwork with the city.
5. You don't want the responsibility.
Owning a vacation rental means fixing the leaky toilet and cutting the grass. Of course you can hire people to take care of your property. But whether it will be you or someone else, you are ultimately responsible for maintenance and upkeep. Make sure you factor in those costs and the time to do them.
So Help Me Out, What are the Pros?
Possible tax savings. If you used the property less than 2 weeks every year, the property is considered an investment and you can deduct all your expenses and maintenance on your taxes. You can even deduct your travel to the property for maintenance and inspection. There are numerous online resources with more information and please, speak you a certified public accountant to get all the information for your specific circumstances!
Even if you use the property more than 2 weeks every year, you can still deduct expenses. However they must be divided based on the amount of personal use time vs. rental time. There are different ways to calculate this percentage. Please talk to an accountant for your specific circumstances.
Having a vacation rental can be amazing.
It will be a place that belongs to you in an area that you love to visit.
It can be your future retirement location.
It can provide you a sense of community in a relaxed, laid back style.
You can furnish and decorate your home as you like, such as with a special mattress or special appliances in the kitchen.
It can be a place to keep your gear so you won't have to haul it back and forth each vacation.
Similarly, you will have less to pack because everything is waiting for you in your own personalized space.
Best of all, if you look at all the pros and cons of owning a vacation home before you make the decision, you will come out happy and satisfied, which is what I want you to be.
Feel free to contact me if you would like more information on buying a second home in the Daytona area.
Kristin Kiddy
kris.turnit2sold@gmail.com