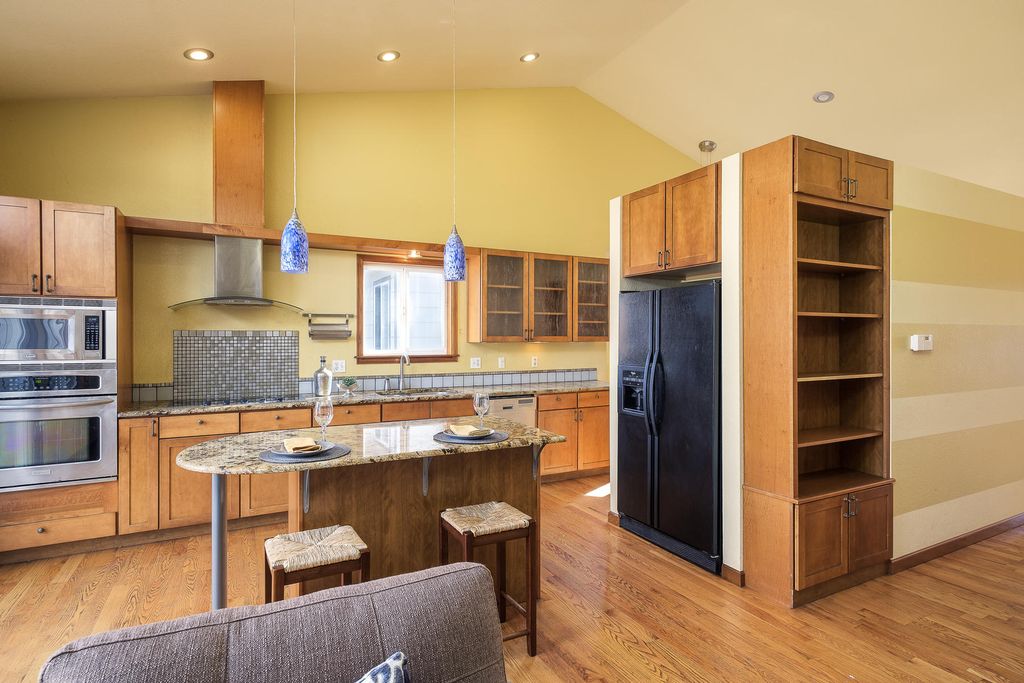 Kitchens Sell!
But when you are planning that long awaited kitchen remodel, it can be quite a shock when you start shopping for kitchen cabinets. Cabinets are expensive! According to the National Kitchen and Bath Association they should account for about 30% of your overall remodeling budget. However, they can easily exceed that if you are not careful. There are so many choices that affect cost of cabinets, here are some suggestions to keep you on budget:
1. Choose well made cabinets.
Cabinet boxes should be made from plywood, not press or particle board. Look at the edges to determine what is being used. You will see alternating straight lines if the material is plywood.
2. Be selective on the upgrades.
You can buy better quality cabinets that are basic boxes for the same price as cheaply made ones with lots of pullouts, bells, and whistles. You can always install after market pullout trays, spice racks, wine holders, etc. later. If it is in your budget and in the floor plan, spring for a corner lazy susan. Pull out trash cans can also be a wash cost wise once you factor in buying the can and the after market hardware.
3. Choose a basic finish.
Minimalism is IN! so save some money and nix the extra glaze finishes. On the flip side, choose a good quality cabinet maker if you are going with a painted cabinet. Paint finishes are harder to apply and wear out sooner. Consider a two toned look with painted uppers and a stained lower cabinet. Lower cabinets get more wear so a stained finish will hold up better over time.
4. Shop online.
Cabinet hardware can be bought for a quarter of the price than the cabinet maker or the big box stores. And there are so many more knobs and handles to choose from! If you are a very careful measurer, you can also order your cabinets online. Cost savings vary from company to company. It will also be on you to deal with any mis-shipments or incorrect orders.
5. Don't forget all the other STUFF!
There is a lot that goes into a kitchen remodel so don't forget to account for appliances, lighting, plumbing, and counter tops. Here is a useful infographic from the National Kitchen and Bath Association.